In the National Archives of Australia (NAA), we have discovered three 1967 photographs of chado lessons. We believe that these are photographs of the earliest chado lessons in Australia. We are reproducing the three photographs in the hope that others may be able to shed more light on them.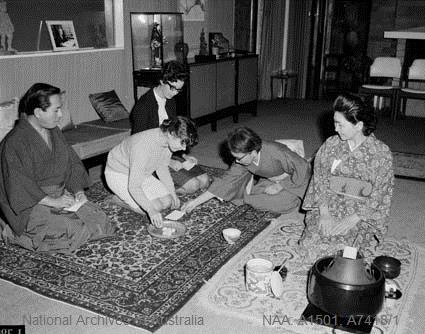 The photographs were taken by R W Nicol for the then Australian News and Information Bureau, a Commonwealth government agency. By searching on the internet, we found that Nicol was an amateur photographer active in Brisbane.   So, we contacted Akiko Yamada in the Urasenke Brisbane Liaison Office. She identified the teacher in the photo below as Mineko Furusawa AM OAM. Mineko received her OAM in 1987 for service to Australian/Japanese relations, and her AM in 2001 for service to Australian-Japanese relations, particularly in relation to educational exchange programmes.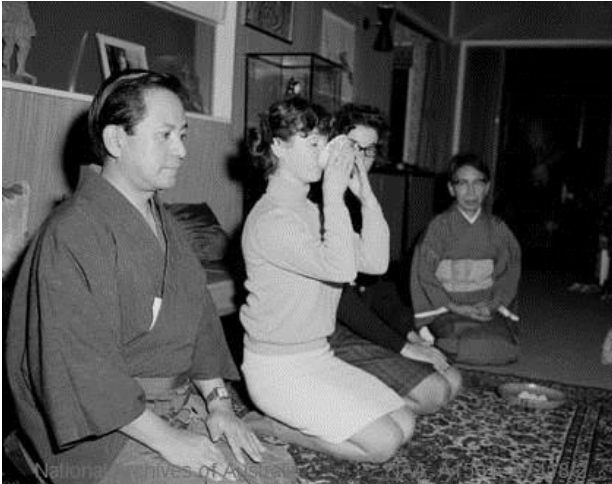 Akiko Yamada is now making enquiries to try to identify the others in the photographs. We have asked NAA and the Kobe Japan Australia Society for help in further research about the amazing life of Australia's first teacher of chado, and her love of Australia. She was born in Taiwan in 1910.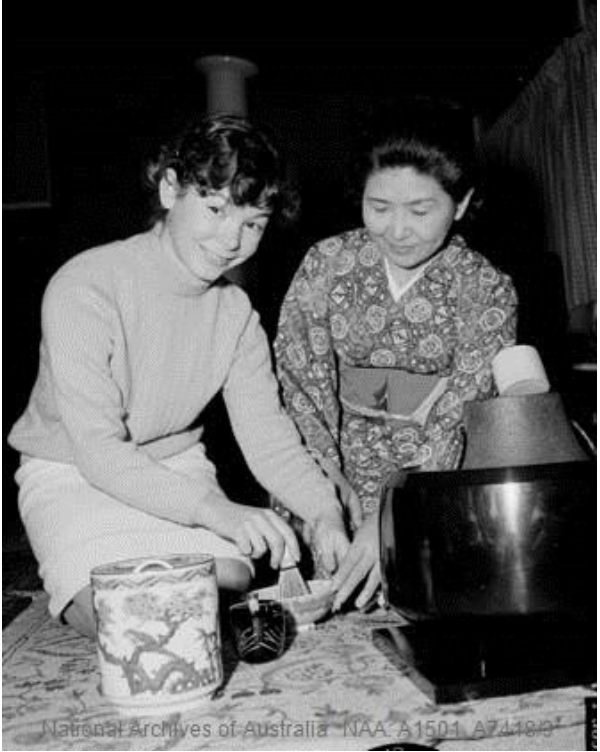 Please let the Association know if you have any information that may be relevant to this story.