The 50th anniversary of the Association will be in 2023. However, the history of chado in Sydney goes back a hundred years, and we should perhaps ask why a group did not emerge earlier. In the United States, several chado associations emerged before World War II. In Australia, an Englishman, Arthur Lindsay Sadler (1882-1970) was pre-eminent in chado from the 1920s.
Sadler arrived in Japan in 1909 to teach English at the Sixth Higher School, Okayama, one of the predecessors of Okayama University. In 1918 he moved to Tokyo to teach English at the Peers' College (1918-21). His wife Eva had an English father and a Japanese mother. By 1921, he was a great scholar, accomplished in Hebrew, Assyrian, Greek, Latin, Sanskrit, Mandarin, and Japanese. He had an extensive knowledge of Japanese and Chinese history and art. In addition to his teaching, Sadler was an enthusiastic collector of Japanese woodblock prints, samurai armour, ceramics, scrolls, swords, and theatre masks.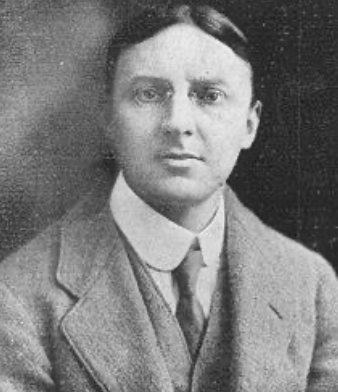 Prof. Sadler introduced tea ceremony to Sydney. Between 1926 and 1929, he built a teahouse in the garden of his home at Warrawee in Ku-ring-gai, and in 1929 he wrote a paper on tea ceremony. In May 1932, photographs of the garden featured in The Home, an Australian quarterly. Sadler often invited his students and friends to tea in the tea house.
In 1933 Sadler published two books, The Art of Flower Arrangement in Japan and Cha-no-yu: The Japanese Tea Ceremony. Okakura Kakuzo's The Book of Tea (1904) is usually referred to as the first book about tea ceremony written in English (the Japanese know Kakuzo as Okakura Tenshin). It was published in New York. However, as Sadler points out, it is an essay rather than a book. This is not to suggest that Sadler was dismissive of Kakuzo's work, in fact the opposite was true. Sadler simply aimed to write a detailed account. In 1935, Angus & Robertson published in Sydney a second edition of Kakuzo's "essay" with an Appendix by Sadler. That Angus & Robertson should publish this in Sydney is indicative of interest in chado within the Australian community. So, the first full-length book on chado written in English originated in Sydney! It is still a must-read for chado enthusiasts lacking a Japanese background, especially members of our Sydney Association. It is easily bought through Amazon, Kindle, and the like.
Sadler retired as Professor in 1947. The tea house was demolished and the Sadlers went to live in England. Accordingly, Sadler sold much of his collection. Among the few items that are still traceable is a suit of samurai armour now in Sydney's Powerhouse Museum.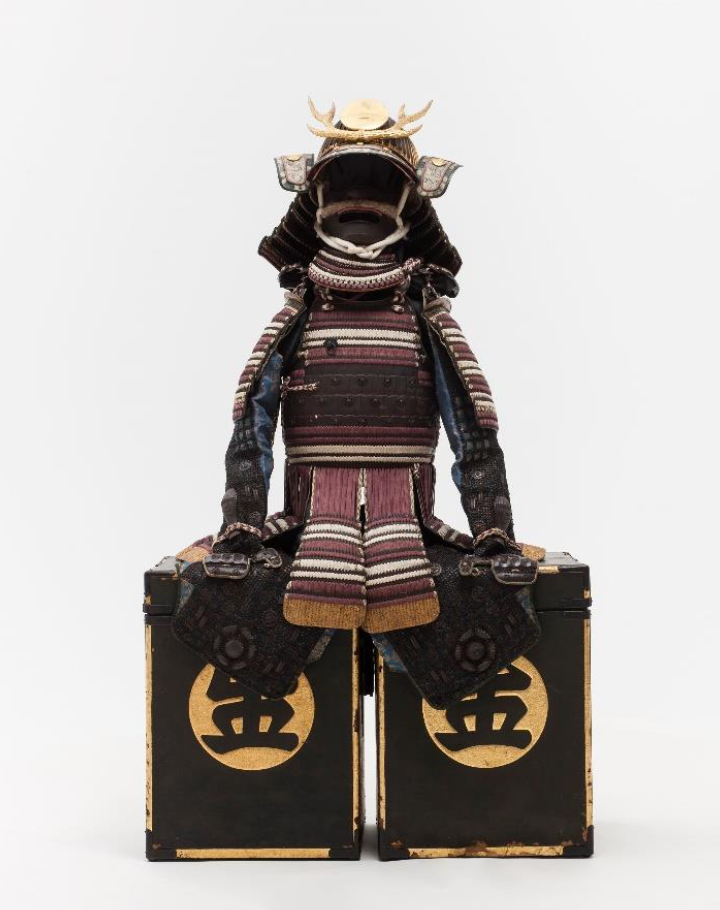 According to the Powerhouse Museum, the previous owner is unknown. However, it is from Sadler's collection. The Museum states that the armour bears an insignia "claimed to be that of Koma Kaemon, Samurai officer of the Bizen clan" but does not say who made this claim. Possibly, it was Sadler himself, with the claim stated on the auction list. Moreover, Bizen is in Okayama prefecture, where Sadler lived for nine years after arriving in Japan in 1909. The suit of armour may even have been the start of Sadler's interest in Japanese history and chado. Anyway, it seems no one has yet bothered to investigate the suit of armour, so do any of the Association's members have any thoughts?