Tea is a beverage enjoyed world wide. The custom of drinking tea was introduced into Japan from China in the 12th century. Zen monks used it to relieve drowsiness during meditation. Later members of the aristocracy and upper class samurai drank it for medicinal purposes. It became an extravagant pastime for leisured class. Sen Rikyu, tea master to Shogun Hideyoshi, in the 16th century brought tea drinking to a simple custom embracing artistic, philosophical, moral and social aspects which expressed Japanese culture as Chado, the way of Tea. For the 400 years since then Chado has been continued by Rikyu's descendants and followers. Today Urasenke is led by Grand Tea Master Sen Soshitsu XVI. His father Dr Genshitsu Sen introduced Tea to the world outside Japan since 1951 with the message "Peace through a bowl of tea".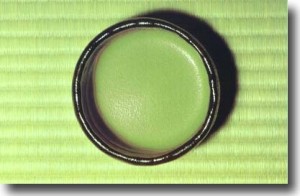 Members of the Urasenke Sydney Association belong to the Urasenke school, whose Headquarters are based in Kyoto, Japan. The Urasenke Sydney Association has several teachers each having their own group of students while cooperating for Association activities. Our membership comes from both the Australian and Japanese communities.
The etiquette of Tea and its application in preparing and presenting a meal in a tea house environment is the focus of Chado study. Urasenke Sydney Association members, as they learn how to prepare powdered tea, also learn about the traditional arts and crafts of Japan. These range from fabrics and dress, woodwork, lacquer, ceramics and metal to architecture, calligraphy and garden style. Another important aspect of their Chado education is the care and conservation of artistic wares.
The essence of Chado is found in four principles:
WA (harmony)
KEI (respect)
SEI (purity)
JAKU (tranquility)
These are principles realised in the tea room through the interaction of host and guest.
Chado encompasses more than simply drinking a cup of tea. The West has spoken of Chado as "Tea Ceremony". In Japan, "Cha" means Tea and "Do" means Way or Road.
It is the highest expression of hospitality and exemplifies Japanese culture.
---