What is chado?
Chado, or way of tea, also known as Japanese tea ceremony, has influenced Japanese culture for centuries, and for many it is the pinnacle of the Japanese arts. Early in the 9th century a Buddhist monk brought tea from China to Japan. To begin with, tea was for aristocratic people and monks, mainly for medicinal purposes, and it didn't spread much.
After a Zen monk, Eisai, brought tea seeds and trees in the 12th century, tea farming started, and tea became popular. In the 16th century SEN Rikyu established the Urasenke school of chado (literally, the way of tea) by adding a spiritual and aesthetic discipline for self-refinement through the simple act of making tea. Since then the rank of Urasenke Grand Master has been hereditary. Grand Master, SEN Zabosai Soshitsu is the 16th descendant of Rikyu.
Understanding and appreciating chado come from practice and study. Over 400 years of knowledge, wisdom, history, and culture lie behind the movements, utensils, and surroundings for the preparation of matcha (a form of green tea).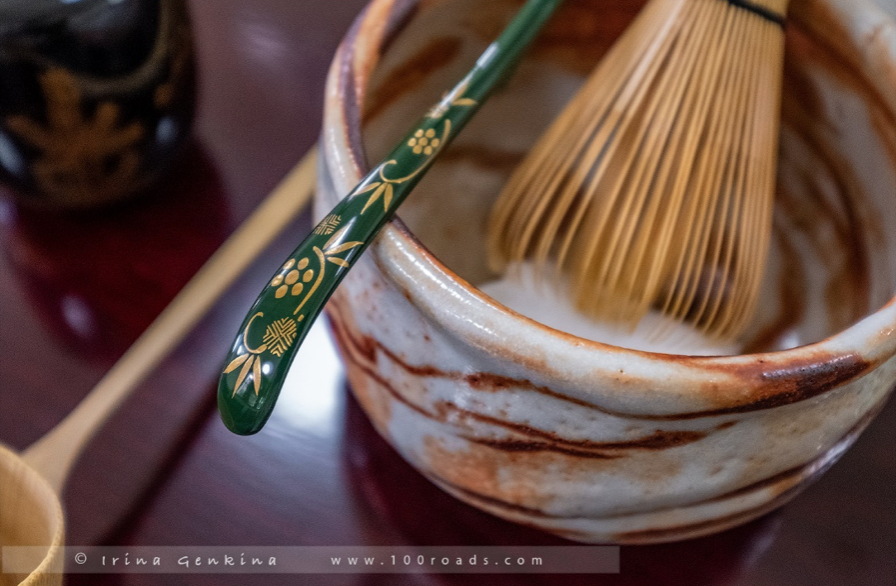 Chado in NSW and the ACT
In 1922, Englishman Arthur Lindsay Sadler moved to Sydney from Tokyo to take up the chair of Oriental Studies at the University of Sydney. He had lived and taught in Japan since 1909, and his wife Eva had a Japanese mother and English father. Sadler was fluent in Japanese, Mandarin, and three other Asian languages. In 1928, one of his students, Margaret Lake, went to Kyoto and studied at Urasenke. In 1933 Sadler published the first book on chado written in English. To this day, Western students of chado revere his book Cha-no-yu: The Japanese Tea Ceremony. Around 1929 Sadler built a teahouse in the garden of his home in Warrawee, a Sydney suburb. During the 1930s there were several public demonstrations of chado in NSW and Canberra. However, the war destroyed public interest.
Origins of the Chado Tankokai Sydney Association Inc
!n 1963, Rosaleen McVittie returned home after living in Japan with her family for several years. She built a Japanese-style tea house in her garden at Epping. In 1973, the Grand Master at the time, Dr Sen Soshitsu XV, sent one of his disciples to Sydney and later that year he himself visited Rosaleen's group of tea enthusiasts, and so in 1973 a Urasenke Sydney chapter was born. In 2010 the chapter incorporated. It now has over 80 members in New South Wales and the Australian Capital Territory. The Association promotes an understanding of chado with the aims of enriching Australia's cultural life and promoting amity and cultural exchange with Japan. The Association is incorporated in New South Wales and is registered as a charity with the Australian Charities and Not-for-profits Commission.