Now, 7 November 2014, we have FB-page – Urasenke Sydney
On Sunday, October 12, we had our Spring Annual Chakai at The Maiden Theatre in The Sydney Royal Botanic Gardens.
The Honseki was set in The Moore Room adjacent to The Maiden Theatre. Four and a half Tatami mats were laid and Toko-no-ma was created with Shoji screens and a Australian natural timber board. Shin-Daisu was chosen for this years Honseki setting.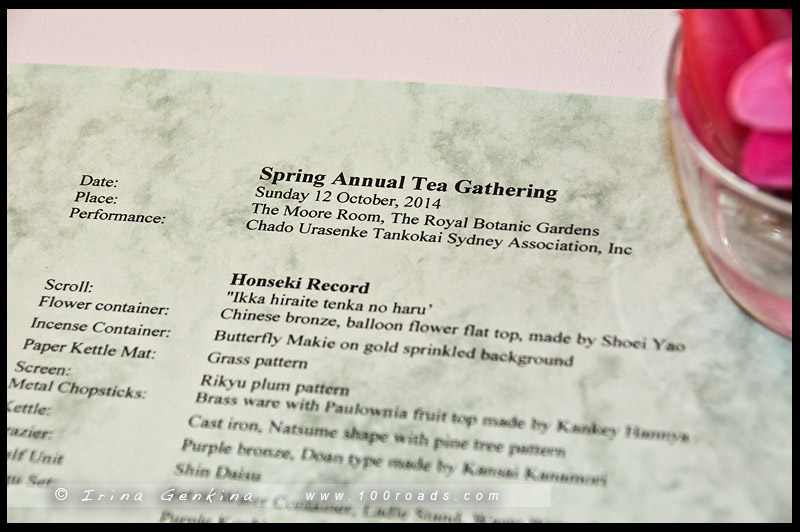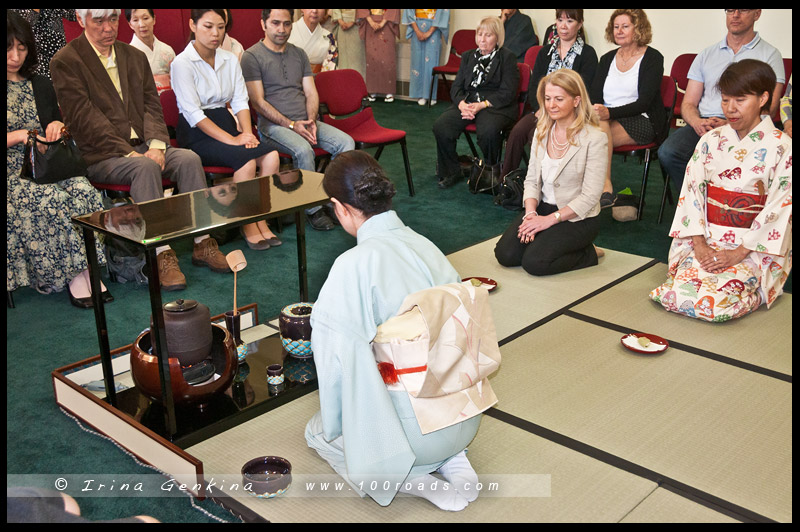 More photos you can see in Gallery – Spring Annual Chakai 2014