Wednesday 25 November, 2015
We conducted a chado demonstration for Consular Women's Club at the Residence of the Consul-General of Japan.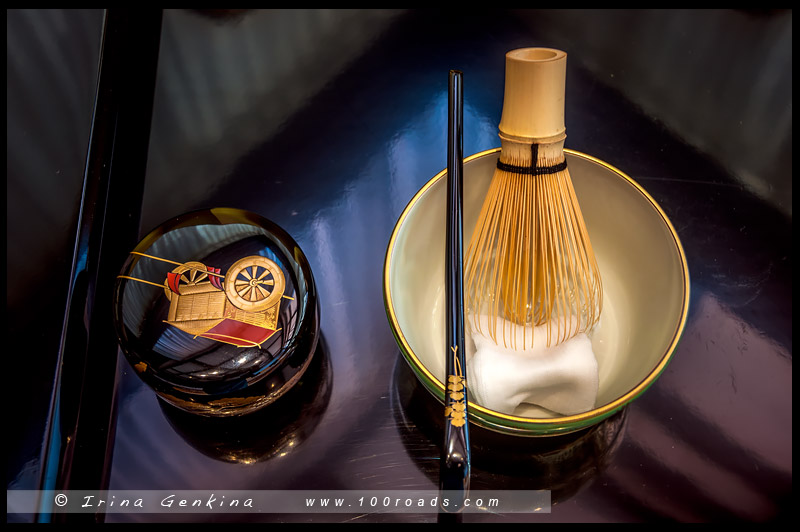 The Consular Women's Club (the foreign diplomats' wives' club) had an Annual General Meeting. For this occasion Mrs Takaoka, the wife of the Consul-General, wanted to show Japanese culture. For Mrs Takaoka, this is a very important diplomatic activity. She carefully prepared for this event.
After the AGM, we performed misono-dana temae. There is a kinbyobu (golden screen) behind the misono-dana, and we put chairs in front. We set up a mizuya behind them.
Anthony started proceedings with the history of chado. He explained the details of movements and utensils. Everybody was impressed with the gorgeous utensils. Mikako did temae beautifully and Itoko helped as hanto. We served delicious handmade sweets (uchigashi and kangori), which were made by Itoko and Sakae. After serving first tea to the President of the Women's Club, we served all the other guests. Most guests were surprised at the very green colour of matcha. They asked why the colour preserve so green. They said matcha is strong but very tasty. Mrs Takaoka kindly offer us to use Kinrin, which is koicha rank of tea. The taste was so good.