Association members did Chado for a promotional film for the Rugby World Cup, which will be held in Japan in late September.
James Coventry from Great Big Events organised the shoot at Itoko-sensei's tea room in Sydney, on August 14.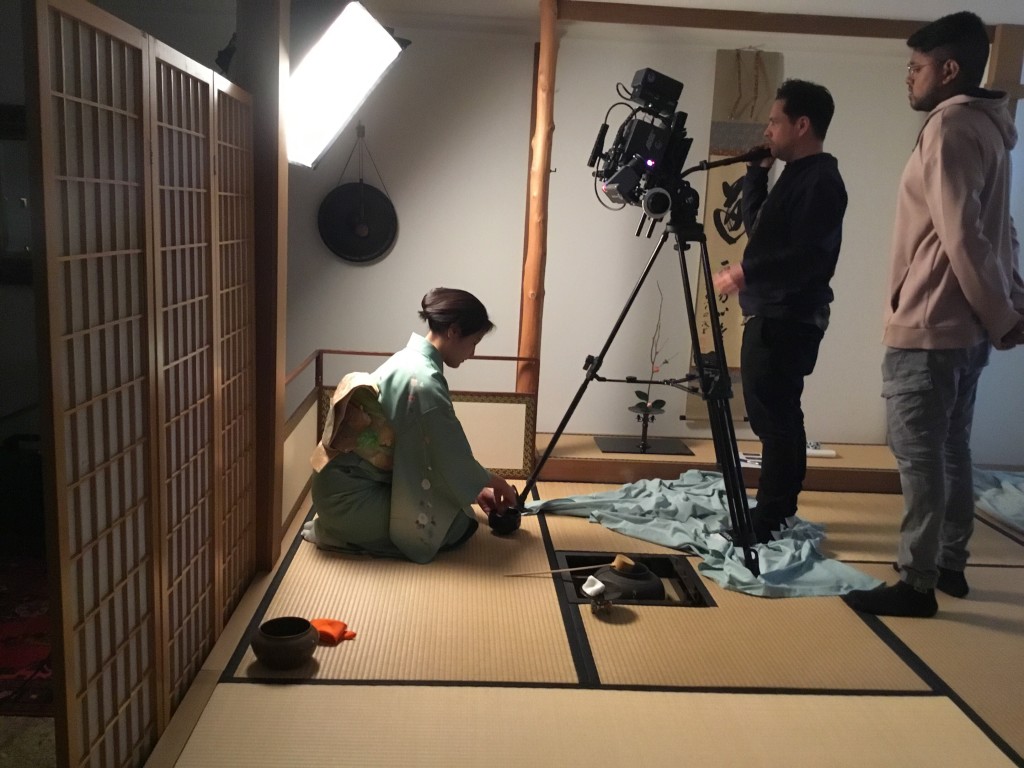 Tomomi Nakaya was Teishu and Gota, a half Japanese rugby player, was part ofthe shoot. Peter Armstrong dressed Gota in his kimono and hakama.
The scenes of Tomomi and Gota were retaken many times and Gota could easily have drunk five bowls of usucha, with omogashi and higashi as well.
The film crew arrived 10:30am and shooting didn't finish till 9pm. Itoko-sensei said everyone was exhausted, but it was a really interesting experience, probably a once-in-a-life-time event. But once was enough.