On Sunday, 6 May we had a members' Chakai at the residence of Itoko Inoue, organised by Itoko's group. Each session include Tsuzuki usucha seki and Tenshin seki.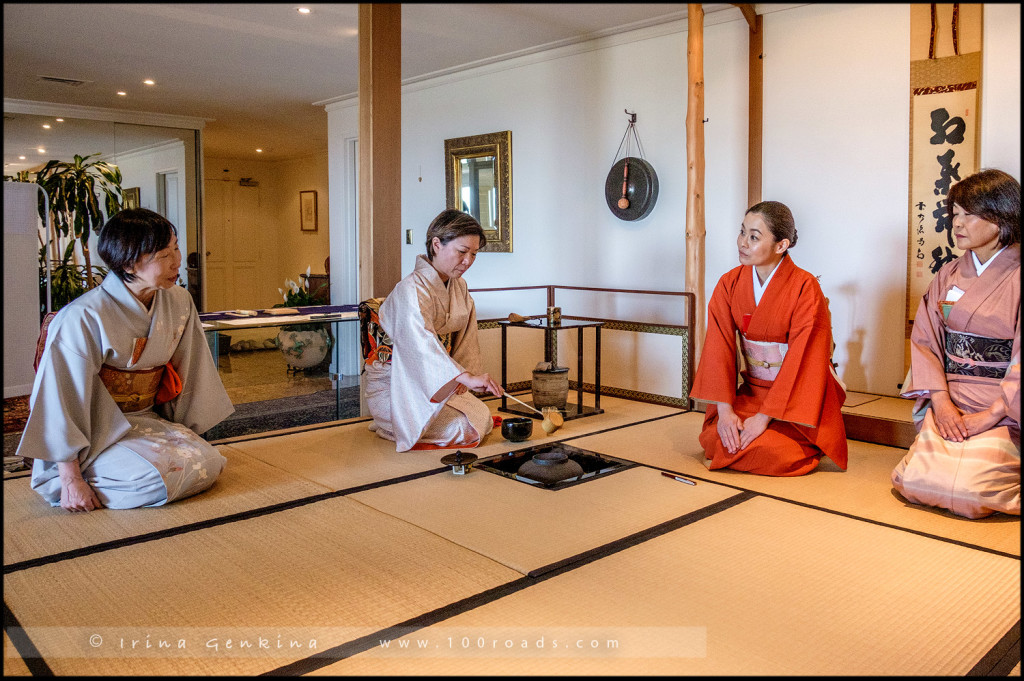 2018 Members Chakai Report By Itoko Inoue
This year's members' chakai was held at my ( Itoko Inoue,s ) place on Sunday, May 6, a beautiful autumn day. Eleven of us served thirty-seven guests in four sessions. While the venue was in an apartment, the space was limited and it was difficult to allocate the guests.
Consequently we chose to do " tsuzuki-usucha" to serve tea in the eight-mat chashitsu and tenshin-seki was set in another room. We also set up tsukubai in the balcony in between the two rooms, so that the guests could move smoothly.
We presented catered food in Shokado-bento boxes with little cups of clear soup. Chestnut shaped main sweets "Yamazato (souvenir from the mountain )", chrysanthemums flowers made of pressed sugar and yuzu flavoured gyuhi were hand made by us.
Together with the utensils of autumn theme, we hope all the guests could feel the autumn breeze during the chakai.
More photos you can see in Gallery – Members Chakai at Bondi