We performed chado at Kindlehill School in Wentworth Falls. This is the second time we have supported a Koto Concert in the Blue Mountains.
We set up misono-dana, guests table and shikishi (card) with flowers (maple leaves) in the Kindlehill performance Space. The hall was almost full.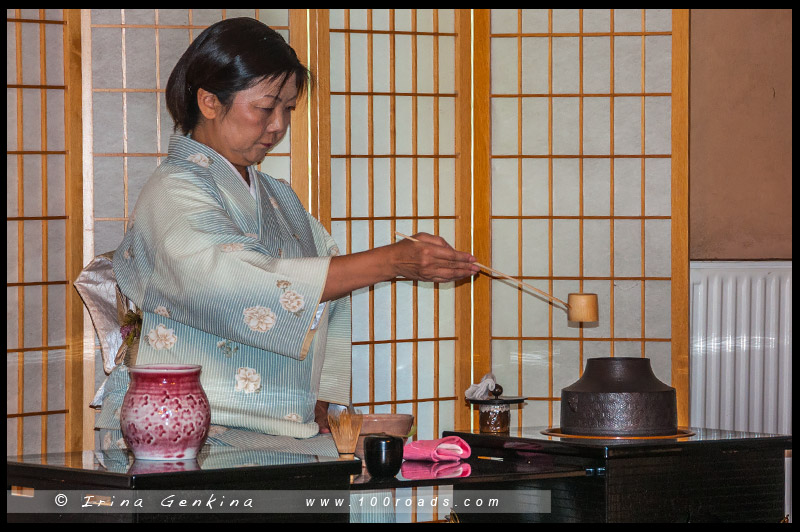 We performed at the end of the first session of the music. First, Yoshi struck the gong to call the guests. Anthony explained the details and Mikako showed temae. Mr. Shibata served tea to the guests, Hiromi and Tamaki. The audience was impressed with Anthony's explanation and the performances.
During the interval, we served tea with Japanese sweets, kangohri and gyuhi. People enjoyed an unseasonable warm day.
We have to say thank you to helpers: Anthony Brien, Mikako De Caires, Takeshi Shibata, Hiromi Mizukami, Tamaki Oshima, Yosi Matsumoto, Irina Subkhanberdina, Keiko Yamagata, Eiko Tada, Yuki Ogawa, Kumiko Ohta, Tim, Naomi Sullivan, Ryoko Freeman.
More photos you can see in Gallery – Chado demonstration for Koto Concert at Wentworth Falls