Date: Sunday, 14 October
Venue: Maiden Theatre & Moore Room, Royal Botanic Gardens, City
Spring Annual Chakai at The Maiden Theatre in The Sydney Royal Botanic Gardens.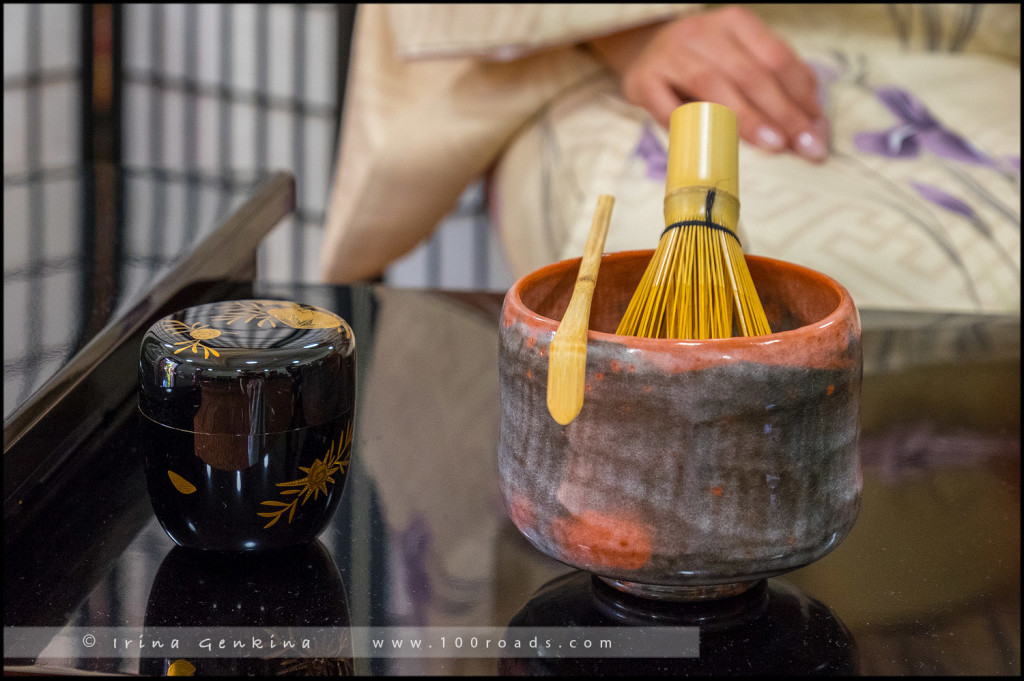 MISONO-DANA SEKI
Seventeen members served 175 guests in six sessions. Thanks to each member's dedication and great team work, everything went very smoothly.
Cooler weather was well suited for this year's theme "Spring".
A lot of flowers in a several hanging vases on the green partitions on the both sides of Misonodana brought the atmosphere of "Nodate" into the room. The utensil coordination including "Hanaikada" red Raku chawan, cherry blossom chawan, floral circle mizusashi and mirugai natsume made a good statement of spring. Oiemoto's fan, "Kachofugetsu o tanoshimu." showed how we appreciate and respect the nature and the change of seasons. Together with beautiful spring coloured lady members' kimono and our sweets, kinako meringue and cherry leaf kangori, all the guests seemed to be enjoying a nice day.
The day was indeed "Kojitsu", the poetic name of our chashaku and the scroll of Honseki.
Itoko Inoue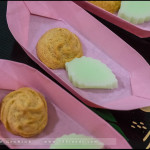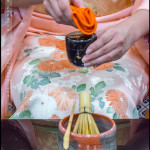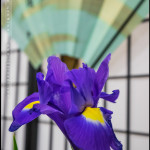 More photos you can see in Gallery – Spring Tea Gathering 2018
HONSEKI
Scroll: "Kohnichi"「好日」 (Good Day) by Rev. Adahi Taido, Untakuji Temple
Incense container: "Mandarin duck" Mahogany, Made in China
Incense pad: Handmade crepe paper with grass pattern
Brazier: Benibachi Satsuma
Kettle: Tube shape kettle with Hamamatsu pattern, by Masamichi Kikuchi
Stand: Hisago-dana (gound shaped stand)
Water Pitcher: Kohmo (紅毛), Leef of Tabaco – Kyoyaki Kiln
Tea container: Tube shape tea container with spring field make by Issei
Tea scoop: "Chokyu" by Abbot of Daitoku-ji Fukumoto Sekioh, Shoshun-ji Temple
Main bowl: Bob Powter, Stanley Kiln
Second bowl: Copy of Ninsei, Shidare Zakura (Weeping Cherry Tree) by Hoen
Lid rest: Paul Davis, Mittagong Kiln
Waste water container: Arnaud Barrabd, Killara Kiln
Vase: Bamboo patterned Sometsuke vase
Sweet: "Hanagasumi" (花霞 / Cherry Blossom Veil), Sakaedo