To celebrate the 30 th Anniversary of the sisterhood of Wollongong and Kawasaki City, the President of Urasenke Kawasaki Chapter, Mr. Tetsuro Kato, held Chado demonstrations in Wollongong. Mr. Kato invited the Lord Mayor of Wollongong, Cr. Gordon Bradbery OAM, and Kawasaki City Mayor Fukui and his delegation. Association members helped with the event.
In Wollongong Art Gallery, we set up a Misono-dana in front of lots of chairs. We put a fan on an alcove stand, "Kacho fugetsu wo tanoshimu" (Enjoy the beauty of nature) written by Zabosai Oiemoto.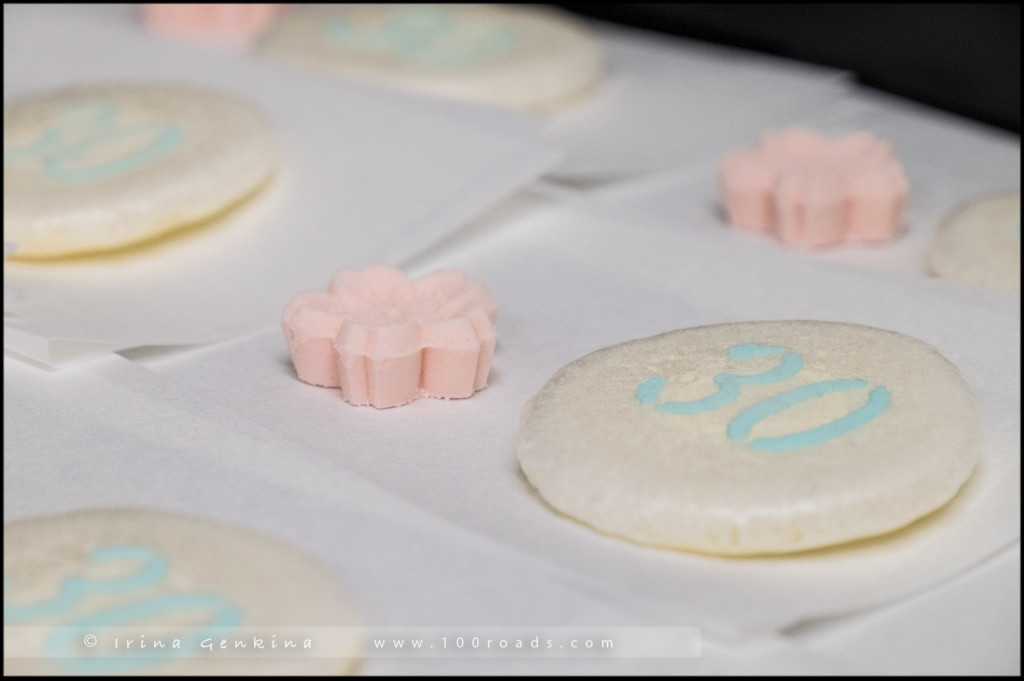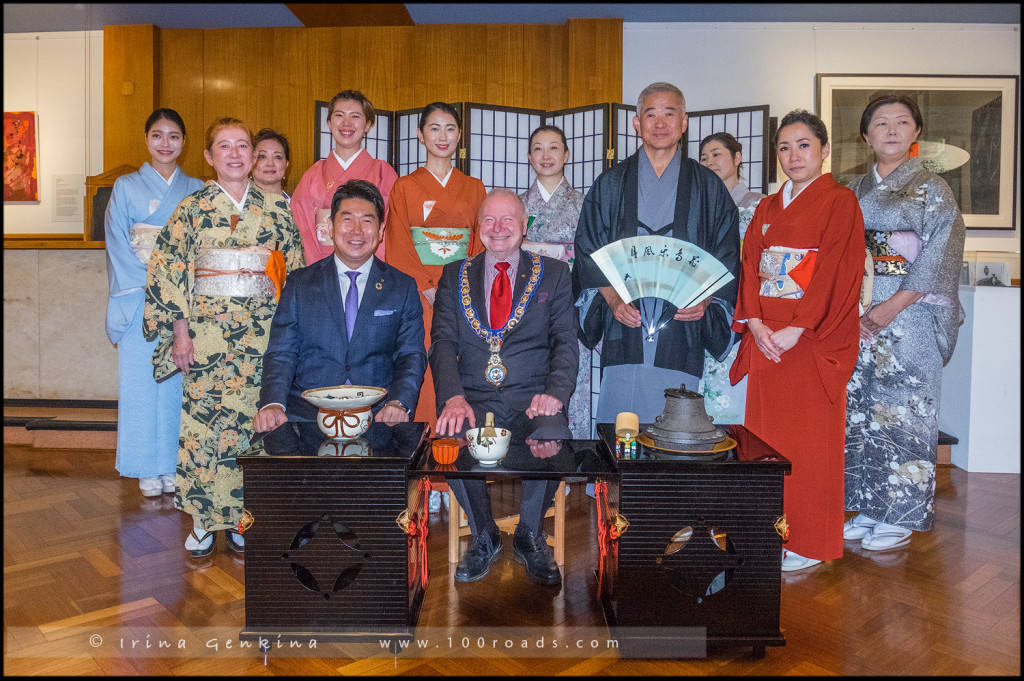 More photos you can see in Gallery – Chakai for 30 th Anniversary of the sisterhood of Wollongong and Kawasaki
After opening addresses by Cr. Bradbery and Mr. Fukui, Shihoko Steinke performed Misono-dana temae. Ryoko Freeman explained about Chado. Mr. Kato brought special made rice crackers with Anniversary year "30" on top. Pink cherry blossom's shape of "Uchigashi" expressed Japan. Mr. Kato did hanto for serving tea. The guests were impressed with the demonstration and enjoyed matcha with Japanese sweets.
For the second session, we had High School students learning Japanese, and for the third session residents. Most had never seen chado. They were very interested in Japanese culture and enjoyed the performances.
After each demonstration, we had workshops. Some students were keen to make tea, some were just chatting, but all seemed to enjoy and learnt about Japanese traditional culture. Urasenke members showed how to whisk; some students struggled to whisk, but they enjoyed the first experience.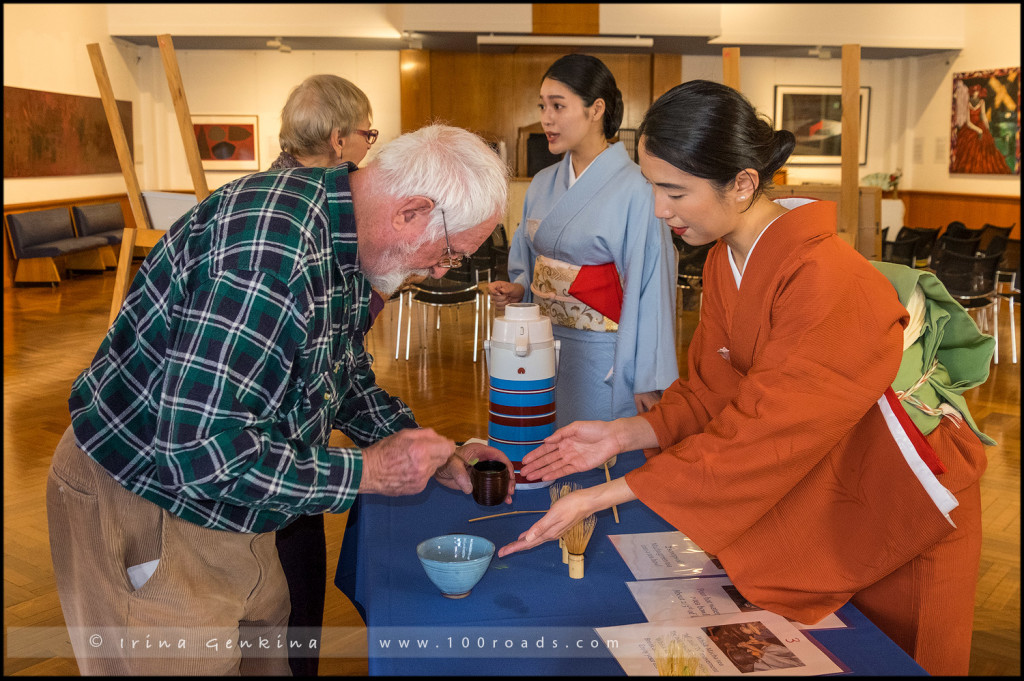 Organizing this event was very difficult but everything went well. All guests enjoyed the atmosphere and cultural experience of chado. We received good comments from residents, especially teachers from two schools. This email is from one of local guests:
– We have been smiling all the journey home recalling the Japanese Tea Ceremony
you invited us to today. It was an occasion so gracious, so instructive, and an
experience to savour in memory.
– To you and our charming hosts, Arigatou gozaimashita.
We had 67 guests in total. Workshop was a big challenge for us because of the limited time of turnover for the next session, but we managed it nice and smoothly.
Thank you to all helpers for getting up early to catch a train to travel all the way to Wollongong. This event would not happen without their help. Mr. Kato was delighted with our performances and donated to the Association some tea utensils that we used for this event.
Organizer: Mikako De Caires
Temae: Shihoko Steinke, Sachiko Inuzuka
Explanation: Ryoko Freeman
Helpers: Ristuko from Japan, Misako Hilton, Yen-Yu Lin, Katherine Bang, Jenny Huan, Irina Subkhanberdina (photographer)