Members' Chakai in Newcastle Sunday, 14 June 2015.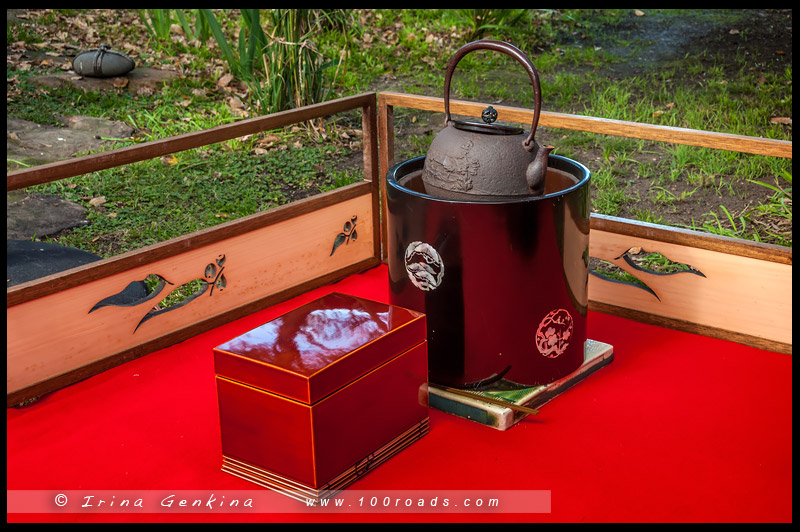 2015 Members Chakai at Newcastle Report
By Hideaki Kobayashi
Date: 14th of June (Sunday)
Time: 11 am – 2:30pm
Place: Robert Davies Residence, Broadmeadow, Newcastle
Attendance: 15 members (included President Matsunaga and Ryoko sensei)
Host: Newcastle Gecchakai 6 members (included Shizue sensei)
This is the first Chakai which we, Newcastle Gecchakai organized and hosted.
Luckily Ryoko sensei gave us quite long period for preparation.
However it was not so easy task for us.
Once we had decided to have this Chakai at Robert's place, we made good progress of the preparation.
As many members know, Robert is a potter who makes many types of Cha –dogu (Chawan, Chaire, Hanaire etc.). About 4 years ago he built Cha-shitsu in his back yard. 3 tatami mats Cha-shitsu with Toko-no-ma, Mizuya and Nijiri-guchi. It was named "Roan".
So we decided to have "Koicha" Temae at "Roan" and to use Cha-dogu which is owned by Robert. He loves Karatsu ware. So we used Chawan, Mizusashi, Chaire and Kensui from his Karatsu collection.
Also we would like to have "Chabako" Temae (Usucha) at garden. Putting red rug on the ground and also setting red umbrella beside rug.
Lucky enough it was the best autumn weather. No wind, Warm sunshine, blue sky, bird singing and maple leaves started to turn reddish colour…
we are quite sure that all members enjoyed atmosphere and the Tea as well.
More photos you can see in Gallery – Sydney Association Members' Chakai in Newcastle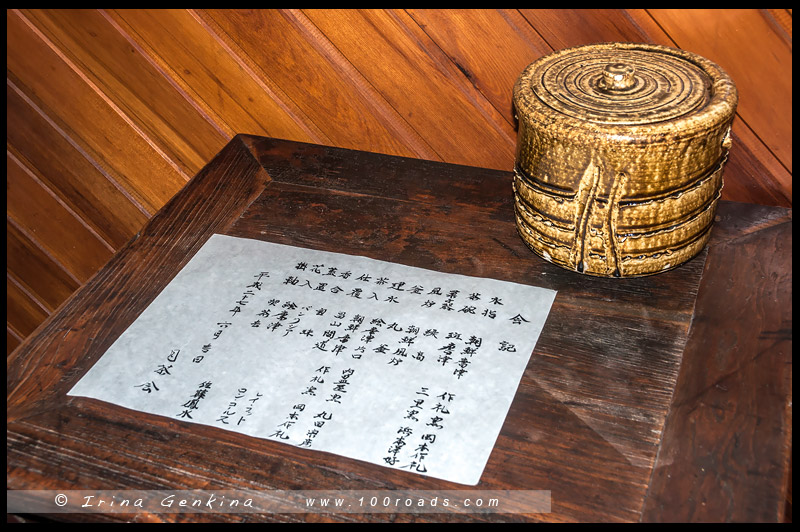 (Koicha seki at Roan)
Teishu: 1 seki: Robert Davies
2 & 3 seki: Mika Grant
Kake jiku: "Kissako" (Please enjoy the tea.) Written by Hosui Sato
Hana ire: E-karatsu Made by Koji Nishioka
(we put maple little branch which had just coloured leaves and one white Sui-sen from the garden.)
Furo: Chosen-gama
Kama: Maru-gama
Mizusashi: Chosen Karatsu Made by Sakurei Okamoto (Karatsu, Japan)
Chawan: Madara Karatsu Made by Hiroyoshi Hamamoto (Karatsu, Japan)
Chaire: Chosen Karatsu Made by Sakurei Okamoto (Karatsu, Japan)
Shifuku: Hatakeyama-kando
Koi-cha: Kinrin Packed by Koyama en
Kashiki: Fuchi daka
Okashi: Kimi shigure Made by Shizue Watkins
Kogo: Australian red cedar Made by Ray Foot
Kensei: E-karatsu kata-kuchi Made by Munehiko Maruta
Futa-oki: WA Banksias Made by Ron Coles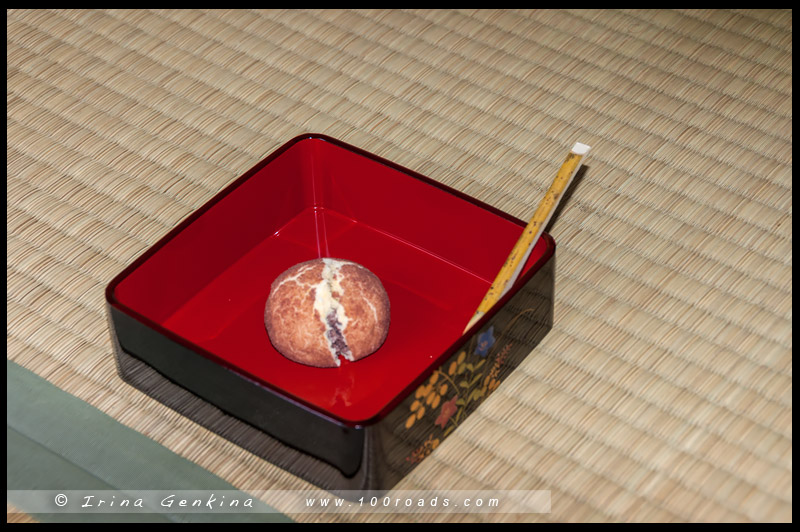 (Chabako seki) Tsuki-temae
Teishu: Tami Gomyo
Chabako: Shunkei-nuri
Hibachi: Te-aburi
Tetsubin: Maru-tetsubin Sansui-jimon Made by Masamitsu Kikuchi
Usu-cha: Shohaku
Okashi: Matsubara-okoshi and Konpeito
We, Gecchakai members, would like to say "Big Thank you" to Ryoko sensei who gave us this opportunity. Especially a "Big Thank you" to President Matsunaga for his generous support of this event. Also "Big Thank you" to the members who came from Sydney and also long way from Wollongong on Sunday.
Probably we were not perfect hosts. But many members expressed their pleasure and enjoyment of the day. We all appreciated. Most of our group is still beginner's level. Through this experience definitely we are encouraged to learn more. Not only making tea but also other things like; learning about dogu, wearing kimono and hakama more properly and so on.
"Gan bari masu!!"